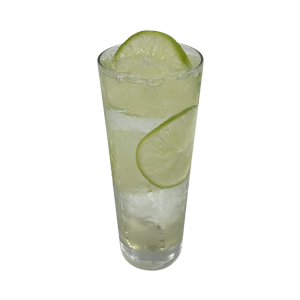 Finest Call Gin Rickey
INGREDIENTES
0.5 oz (15 ml) Finest Call Lime Juice From Concentrate
2 oz (60 ml) gin
Fill with soda water
DIRECCIONES
Build ingredients in a tall glass filled with ice. Stir and serve.
PRODUCTO DESTACADO
Lime Juice From Concentrate
West Indian limes give our 100% pure Lime Juice the perfect touch of acidity and soft floral aroma that make it a bar staple used in countless cocktails from a scratch margarita to a gimlet.

Vea Otras Recetas Con Lime Juice From Concentrate