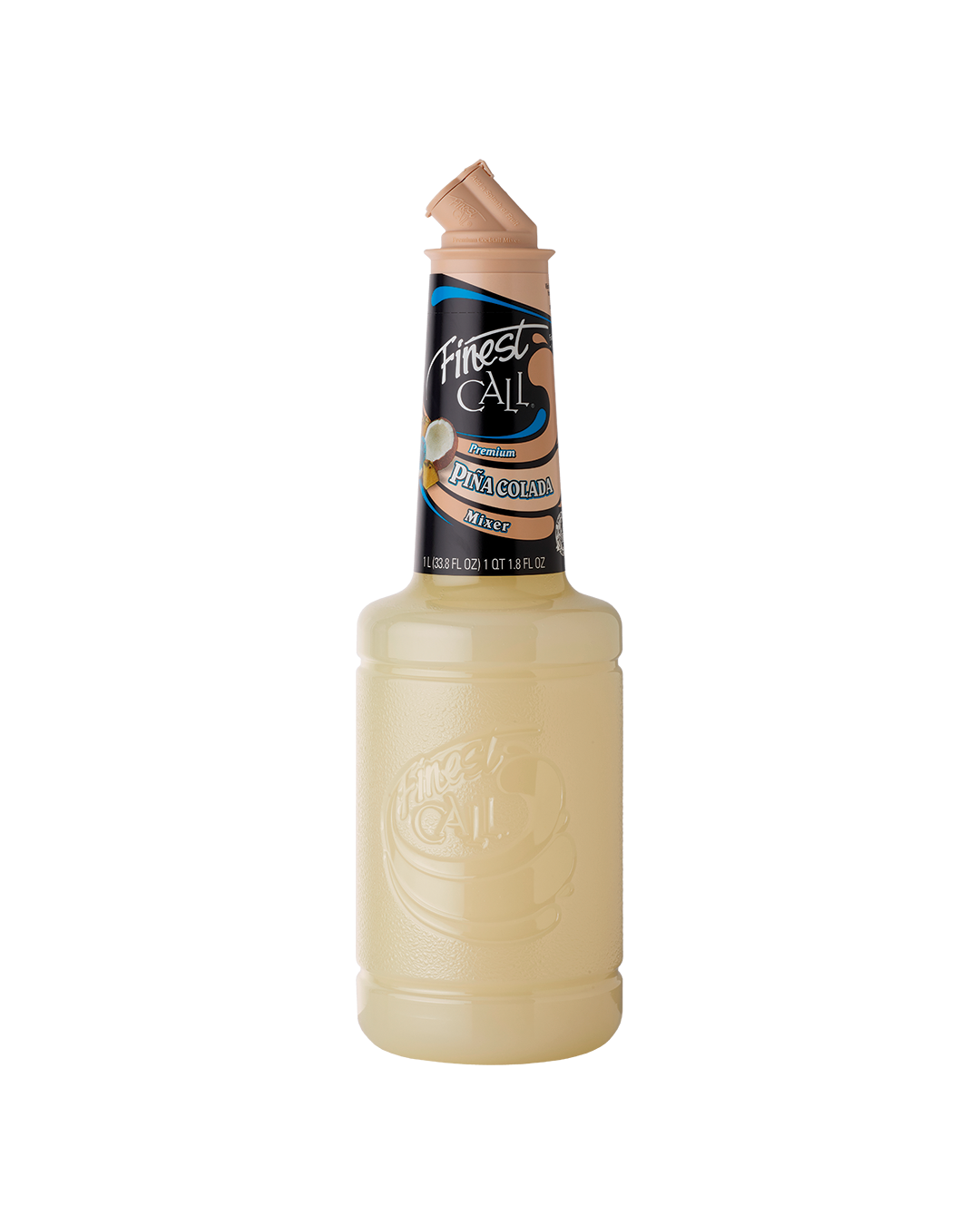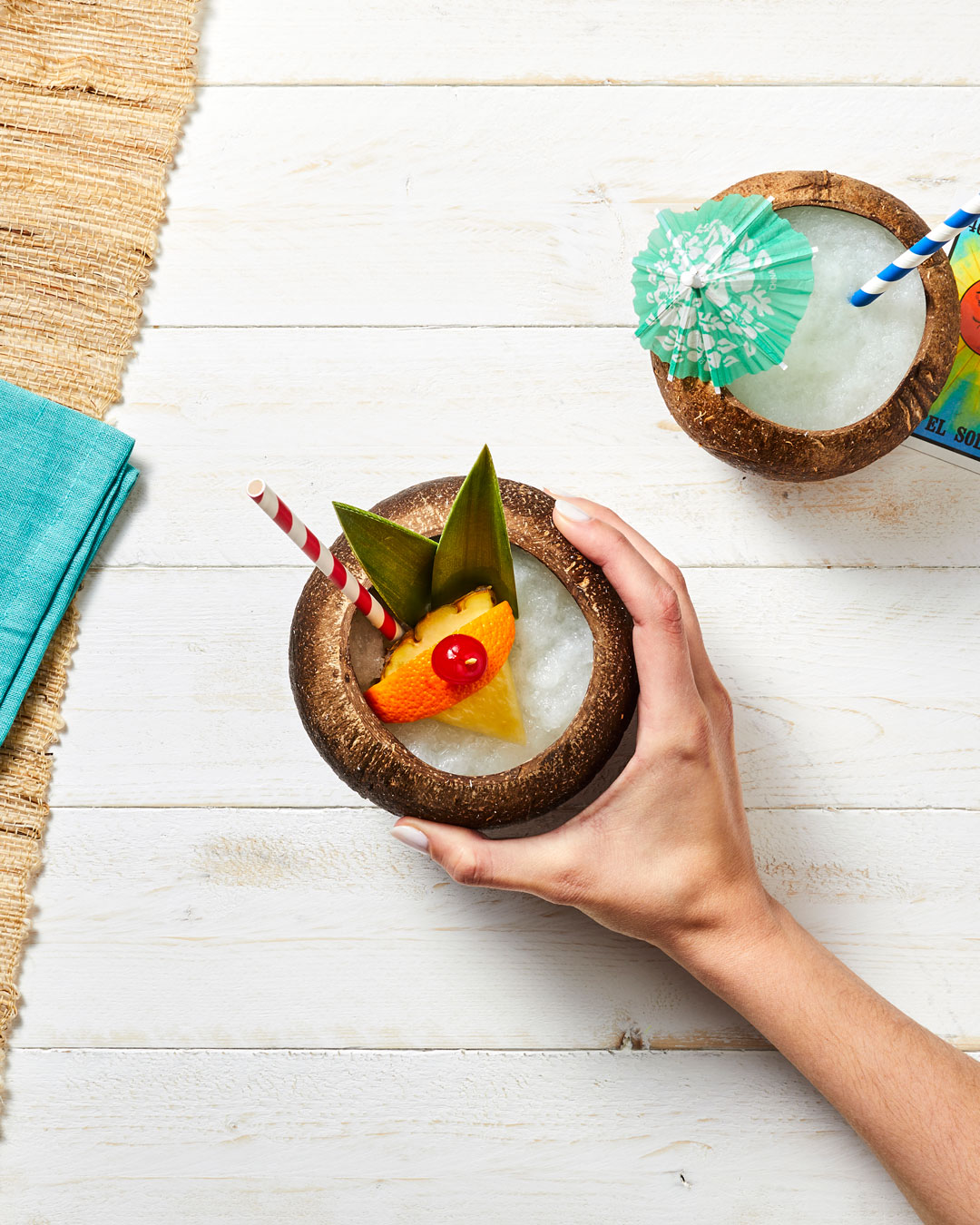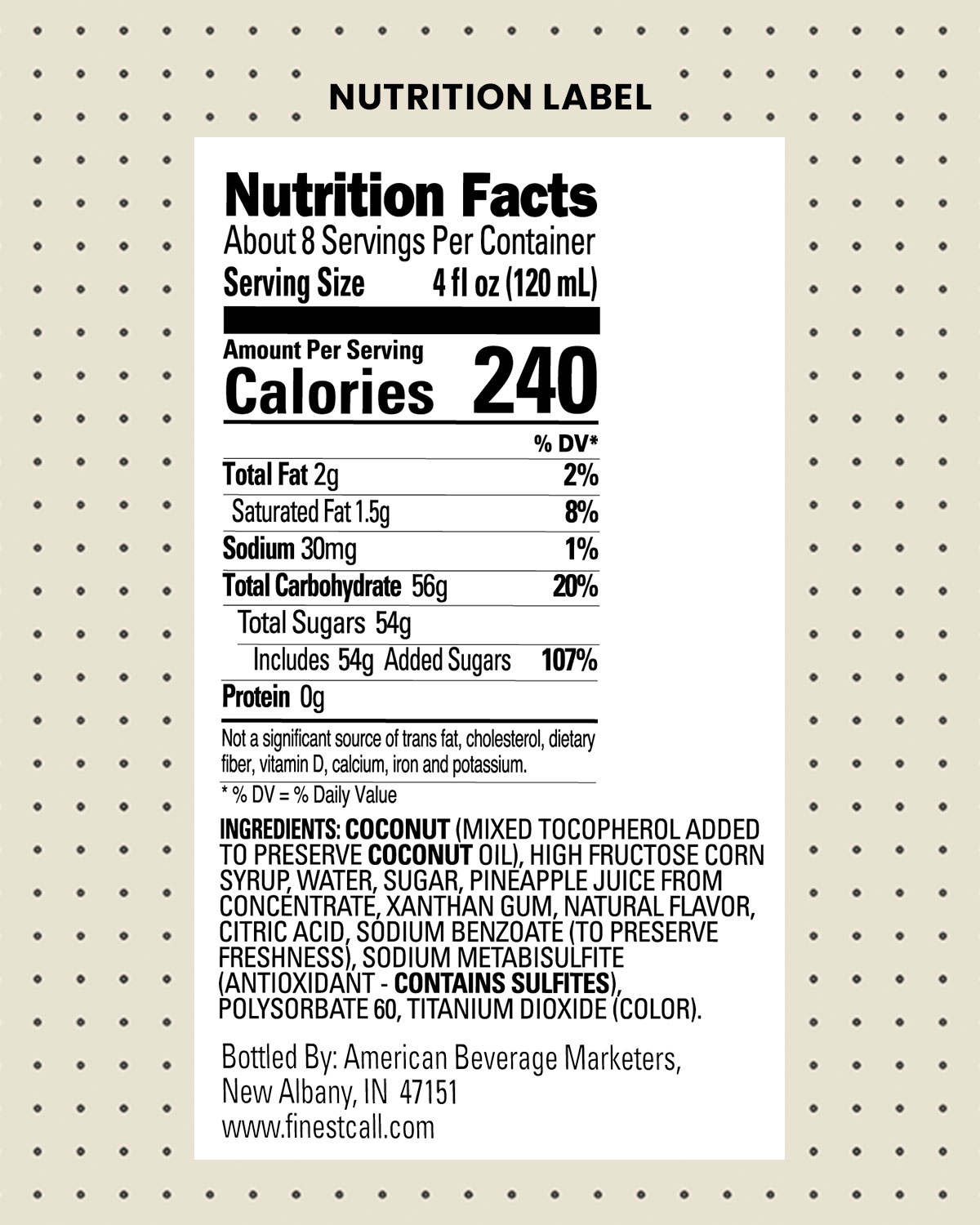 Piña Colada Mixer
What do you get when you combine natural tropical coconut with the best quality pineapple juice? Finest Call Piña Colada Mix, an authentic and convenient way to serve this world famous tropical treat. Refreshing and creamy, this piña colada wins taste test after taste test.
Product Features
Made with premium Bakers® cream of coconut and the perfect level of pineapple juice

28% juice gives Finest Call Piña Coladas a made from scratch taste


Contains coconut meat and milk for a thick, creamy texture
Behind the Bar
Elimination of pre-batching cream of coconut and pineapple juice leads to a reduction in waste

Shelf stable


Perfect balance between coconut and pineapple
Loading...
Finest Call Piña Colada Mixer Incluye
Bakers® Coconuts
Proveniente de
Phillipines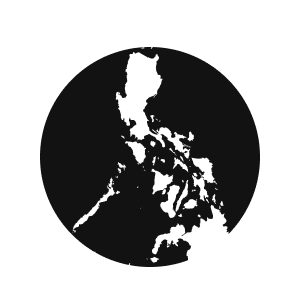 Finest Call Piña Colada Mixer Incluye
Pineapples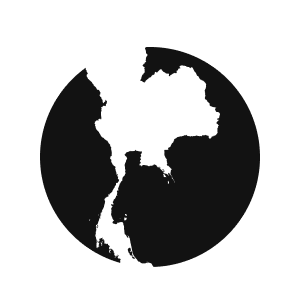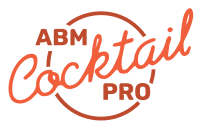 Un mundo de recetas de cócteles. en la punta de tus dedos
¡Estudie sobre los últimos y mejores cócteles descargando la aplicación ABM Cocktail Pro hoy!