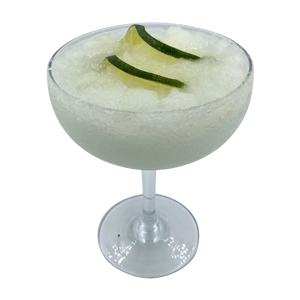 Finest Call Frozen Margarita
INGREDIENTES
5 oz (150 ml) Finest Call Margarita Lite Mixer
0.5 oz (15 ml) Finest Call Triple Sec Syrup
1.5 oz (45 ml) tequila
DIRECCIONES
Combine ingredients in a blender carafe. Blend until smooth and serve.
PRODUCTO DESTACADO
Margarita Lite Mixer
Finest Call Margarita Lite Mix contains the perfect blend of lime and lemon juice with real citrus essential oils and no sugar added. With a meager 15 calories per serving, low-calorie consumers can sip guilt free. We are proud to add top shelf Margaritas to the list of options for low-calorie dieters everywhere.

Vea Otras Recetas Con Margarita Lite Mixer