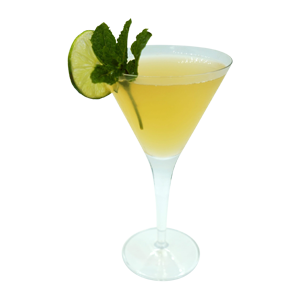 Finest Call Mint Margarita
INGREDIENTES
3 oz (90 ml) Finest Call Mojito Mixer
1 oz (30 ml) tequila
0.5 oz (15 ml) triple sec
DIRECCIONES
Combine ingredients in a mixing glass filled with ice. Shake and strain into a chilled glass.
VASO
Martini/Cocktail Glass
PRODUCTO DESTACADO
Mojito Mixer
We sourced authentic ingredients to deliver a mojito packed with natural mint oil, Key lime juice, and pure cane sugar. Discover the convenient way to create this classic Cuban cocktail!

Vea Otras Recetas Con Mojito Mixer