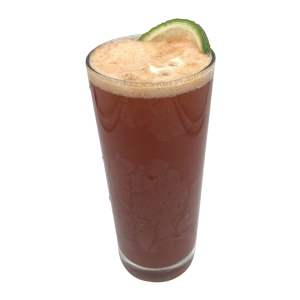 Finest Call Classic Chilada
INGREDIENTES
4 oz (120 ml) Finest Call Premium Bloody Mary Mixer
8 oz (240 ml) beer
DIRECCIONES
Build ingredients in a glass. Stir, garnish and serve.
PRODUCTO DESTACADO
Premium Bloody Mary Mixer
This premium blend is based on the same scratch recipe that brought the Bloody Mary worldwide fame nearly a century ago – tomato juice, black pepper, pure lemon juice, and a delicious blend of savory spices. Why mix 10-12 ingredients for a single cocktail when Finest Call brings them all together in one Bloody Mary mix?

Vea Otras Recetas Con Premium Bloody Mary Mixer